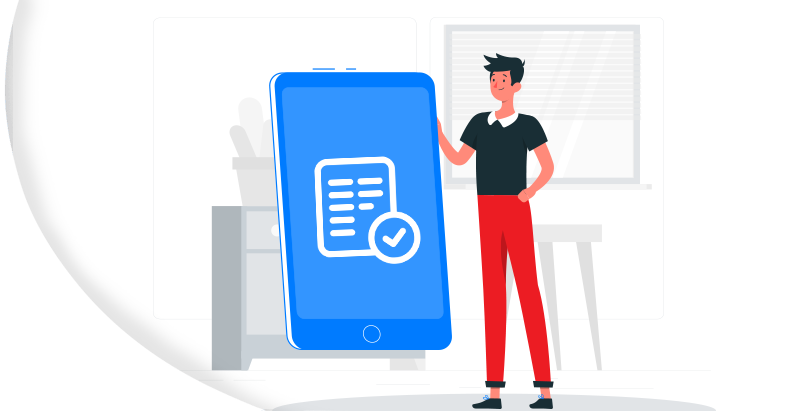 Terms Of Use
The following User and Services Agreement governs access to all SoHo Dragon applications, software development kits (SDKs), APIs, products and services (collectively, the "Services"). By registering for and/or using the Services in any manner, including but not limited to visiting or accessing the Services, you agree to be bound by the terms and conditions of this User Agreement. This User Agreement and any such additional terms and conditions as to which you have agreed are hereafter referred to collectively as the "Agreement."
The terms and conditions of the Agreement are a binding contract between you and SoHo Dragon (collectively, the "Company," "We," "Our," or "Us"). Please read the terms and conditions of this Agreement carefully. By using the product and any application pages hereof, you are indicating that you have read, acknowledged and agreed to be bound by this Agreement, and the terms of the Company's Privacy Policy. See products Privacy Policy for Privacy terms that relate to the product.
Furthermore, your use of the Services is governed by the then current version of the Agreement in effect on the date such Services are accessed or used by you. The Company may modify the Agreement at any time and without prior notice. By using and accessing the Services, you acknowledge and agree to review the most current version of this document prior to each such use. Your continued use of and access to the Services constitutes your acknowledgement and agreement to the then current Agreement. Please also note that the terms and conditions of this Agreement are in addition to any other agreements between you and the Company and/or its affiliates and agents, including any agreements that govern your use of products, services, content, tools, and information available by accessing the Services. In the event of any conflict between this Agreement and any other such other agreement between you and the Company, the terms of the agreement that is most restrictive upon you and your actions and conduct shall apply.
Use of the Services and Authorized Users
Use of the Services is limited to parties that lawfully can enter into and form contracts under applicable law. You may access the Services and view Content (as defined below) without registering, but as a condition to using certain aspects of the Services you may be required to register with us. If you register we may ask you to give us certain identifying information ("Registration Information"). You agree to provide us with true, accurate, current and complete information about yourself. You also agree not to impersonate any person or entity, misrepresent any affiliation with another person, entity or association, use false headers or otherwise conceal your identity from the Company for any purpose.
You agree to be bound by any affirmation, assent or agreement you transmit through the Services you access by computer or other electronic device (including internet, telephonic and wireless devices), including but not limited to any consent you give to receive communications from us solely through electronic transmission.
For your protection and the protection of the other users, we ask that you not share your Registration Information (including User ID and password) with any other person for the purpose of facilitating their access and unauthorized use of the Services. Unauthorized use of the Services and systems, including, but not limited to, unauthorized entry into the Company's systems, misuse of passwords or misuse of any other information, is strictly prohibited. You may not use the Services in any manner that could damage, disable, overburden, or impair any Services or service or interfere with any other party's use and enjoyment of any Services or service. You may not attempt to gain unauthorized access to any of the Services, computer systems or networks connected to any of the Services, through hacking, password mining or any other means. You shall not (directly or indirectly): (i) decipher, decompile, disassemble, reverse engineer or otherwise attempt to derive any source code or underlying ideas or algorithms of any part of the Services, (ii) modify, translate, or otherwise create derivative works of any part of the Services, or (iii) copy, rent, lease, distribute, or otherwise transfer any of the rights that you receive hereunder. You agree that you will not engage in any activities related to the Services that are contrary to applicable laws or regulations. You alone are responsible for all transactions initiated, messages posted, statements made, or acts or omissions that occur while accessing the Services through the use of your Registration Information and hereby agree to indemnify the Company and its affiliates and agents against any and all losses, claims, damages and expenses incurred with the unauthorized use of your Registration Information. We reserve the right to suspend or cancel your registration, if we suspect that it is being used in an unauthorized or fraudulent manner.
The Company reserves the right, in its sole discretion, without any obligation and without any notice requirement, to change, improve or correct the information, materials and descriptions on the Services and to suspend and/or deny access to the Services for scheduled or unscheduled maintenance, upgrades, improvements or corrections. The information and materials on the Services may contain typographical errors or inaccuracies. Any dated information is published as of its date only, and the Company does not undertake any obligation or responsibility to update or amend any such information. The Company may discontinue or change any product or service described in or offered on any of the Services at any time.
Content and Proprietary Rights
All right, title and interest in and to the Services, and the information, content and materials displayed on or used in connection with our Services including all text, information, data, articles, editorials, written forum comments, advertising, images, visual interfaces, interactive features, graphics, photographs, audio, video, computer code and software (collectively, the "Content"), is the property of the Company and its affiliates and licensors. You may not use any of the Content except as provided in this User Agreement. The Services and other Content contained therein are protected by United States copyright laws and international treaty provisions. All Content, trademarks, services marks, trade names, logos, and icons are proprietary to the Company or its affiliates, agents, licensors, or third party service and content providers. In addition, the Services may contain certain third-party products and brand names that are unaffiliated with the Services but may still be trademarks or registered trademarks of their respective owners. Under no circumstances shall anything contained herein or in the Services be construed as granting, by implication, estoppel, or otherwise, any license or right to any copyrights, trademarks or other proprietary information or rights displayed or accessible on the Services without the express written permission of the Company or such other party that may own the copyrights, trademarks or other proprietary rights displayed within the Services. Any such use of the copyrights, trademarks and proprietary rights for any purpose including, but not limited to, use as meta tags on other pages or sites on the World Wide Web, is strictly and expressly prohibited.
Unless otherwise specified, the Services are for your personal and non-commercial use only and you may print, copy and download any information or portion of the Content for your personal use only. You may not modify, copy, distribute, transmit, display, perform, reproduce, publish, license, frame, create derivative works from, transfer, or otherwise use in any other way for commercial or public purposes in whole or in part any Content on the Services, except for the purposes expressly provided herein, without the Company's prior written approval. If you copy or download any Content from the Services, you agree that you will not remove or obscure any copyright or other notices or legends contained in any such information.
You agree not to use, transfer, distribute or dispose of any Content in any manner that could compete with the business of the Company. You may not recirculate, redistribute or publish Content without the prior written consent of the Company. Information contained within the Services may not be used to construct a database of any kind, nor may such information be stored (in its entirety or in any part) in a database for access by your or any third party or to distribute any database services containing all or part of such information.
User Submissions and Conduct
The Company is not responsible for information, or saved, unsaved materials.
You alone are responsible for the User Content you upload or post using our Services. You assume all risks associated with the User Content, including anyone's reliance on its accuracy, completeness or usefulness, or any disclosure by you of information in your User Content that makes you personally identifiable. You represent that you own, or have the necessary permissions to use, and authorize the use of, the User Content as described herein. You agree that you shall not upload, transmit, distribute or otherwise publish through our Services any User Content that:
is libelous or defamatory or tends to mislead or reflect unfairly on any person, business or entity;
is obscene, indecent, pornographic, inflammatory, abusive or threatening or otherwise expresses bigotry or racism;
violates, plagiarizes or infringes any rights of any entity or person, including copyrights, trademarks, patents, rights of publicity or privacy or any other proprietary rights;
violates any law;
constitutes or advocates illegal or violent activity;
advertises or otherwise solicits funds or is a solicitation for goods or services;
contains a virus or other harmful or disruptive component;
Any violation of the foregoing may result in restrictions on your access to the Services and may be referred to law enforcement authorities. The Company reserves the right to disclose information as necessary to satisfy any law, regulation or government request. The Company and its affiliates shall have no liability for any action or inaction by them in respect of any conduct relating to materials submitted or posted by users.
Disclaimer of Warranty and Limitation of Liability
The Company Parties explicitly disclaim any and all warranties and shall not be liable to you or any third party, whether in contract or tort, for any direct, special, indirect, consequential or incidental damages or any other damages of any kind. even if Company Parties or any other such party has been advised of the possibility thereof, including, but not limited to, events relating to or arising in connection with
(i) any failure or interruption of the Services, or resulting from the act or omission of any other party involved in ensuring that the Services, the data contained herein or Content offered on the Services is available to you, or from any other cause relating to your access to, inability to access, or use the Services or these materials, whether or not the circumstances giving rise to such cause may have been within the control of Company Parties or of any vendor providing software or services;
(ii) the transmission of any viruses which may infect a user's equipment, failure of mechanical or electronic equipment or communication lines, telephone or other interconnect problems (e.g., you cannot access your internet service provider), unauthorized access, theft, operator errors, strikes or other labor problems or any force majeure;
(iii) the use of the Services, or reliance on any information or services provided by the Company Parties, including the Third Party Content, or any omission in, or the misuse or misinterpretation of such information;
(iv) the accuracy, validity, reliability, sequencing, completeness or timeliness of information and data contained in or connected with the Services including all Third Party Content;
(v) the timeliness, deletion, mis delivery, or failure to store any user data, communications or personalization settings; (vi) the cost of obtaining substitute goods and services resulting from any products, data, information or services purchased or obtained or messages received or transactions entered into, through or from the Services;
(vii) unauthorized access to or alteration of your transmissions, data or Registration Information;
(viii) statements or conduct of anyone on the Services;
(ix) any claim that arose more than one (1) year prior to the institution of suit therefore; or
(x) any other matter relating to your use of and access to the Services
Your sole and exclusive right and remedy in case of dissatisfaction with the Services or any other grievance shall be your termination and discontinuation of access to, or use of, the Services.
In any event, the liability of Company Parties for any reason and upon any cause of action hereunder shall be limited to $100. The limitation contained herein applies to all causes of action in the aggregate, including, without limitation, breach of contract, breach of warranty, negligence, strict liability, misrepresentations, and any other torts.
Indemnification
You agree to indemnify, defend and hold each of the Company Parties harmless from and against any and all claims, suits, demands, liabilities, damages, losses, costs or expenses, including attorneys' fees, made by any person arising out of or connected to (a) any violation of this User Agreement by you, (b) your use of the Services, including but not limited to the placement or transmission of any content or information on the Services, (c) the use by Company or any of its affiliates of any content or information you provide, as long as our use is not inconsistent with this User Agreement, or (d) your use of Third Party Content or any Third Party Site. This obligation survives indefinitely the termination and/or expiration of this Agreement and/or your status as a user of any Services.
Modifications, Suspensions and Terminations of Company
The Company reserves the right to modify or discontinue, temporarily or permanently, the Services and any service or content (or any part thereof) contained therein, with or without notice. You agree that the Company Parties will not be liable to you or to any third party for any such modification, suspension or discontinuance. The Company further reserves the right to block or otherwise discontinue your access and use of the Services at any time and for any reason.
Reviewing, Changing or Correcting Information
You agree to accept all communications from us regarding the use of the Services at the addresses you provide during registration. You are responsible for helping us to maintain the accuracy and completeness of your personal and other information. We urge you to review your registration and account information regularly to ensure that it is correct and complete. If you would like to review your personal information or if you believe that any of your information is incorrect, or if you have any questions regarding your personal information, or if you have any other questions or concerns regarding this Agreement or our Privacy Policy, please contact us at. The Company is entitled to rely on the e-mail address and U.S. mail address that you last provided to us. You agree to waive all claims resulting from failure to receive communications because of changes in your e-mail or U.S. mail address.
Headings
The section titles in this Agreement are used solely for the convenience of you and the Company and have no legal or contractual significance.
Assignability
This Agreement will be binding on and will inure to the benefit of the legal representatives, successors and assigns of both parties. The Company may assign this Agreement in whole or in part at any time without your consent. You may not assign this Agreement or delegate any of your obligations hereunder.
Choice of Law
This Agreement, any all future agreements you may enter into with the Company, unless otherwise indicated on such other agreement, shall be governed by and construed in accordance with the laws of the state of New York, without regard to conflicts of laws provisions. This is the case regardless of whether you reside or transact business with the Company in New York or elsewhere. Unless a dispute would be governed by an applicable arbitration clause, you agree to submit to personal and exclusive jurisdiction of the appropriate state or federal court located in the County of New York, State of New York for any action or proceeding arising out of or related to this Agreement, and the parties unconditionally waive their respective rights to a jury trial. Any cause of action you may have with respect to your use of the Services must be commenced within one (1) year after the claim or cause of action arises. If for any reason a court of competent jurisdiction finds any provision of this Agreement, or a portion thereof, to be unenforceable, that provision shall be enforced to the maximum extent permissible so as to affect the intent of this Agreement, and the remainder of this Agreement shall continue in full force and effect. The failure of the Company to insist upon strict compliance with any term of this Agreement shall not be construed as a waiver with regard to any subsequent failure to comply with such term or provision. This Agreement constitutes the entire agreement between the Company and you with respect to the Services and it supersedes all prior or contemporaneous communications, agreements and understandings between the Company and you with respect to the subject matter hereof. A printed version of this Agreement shall be admissible in judicial or administrative proceedings.