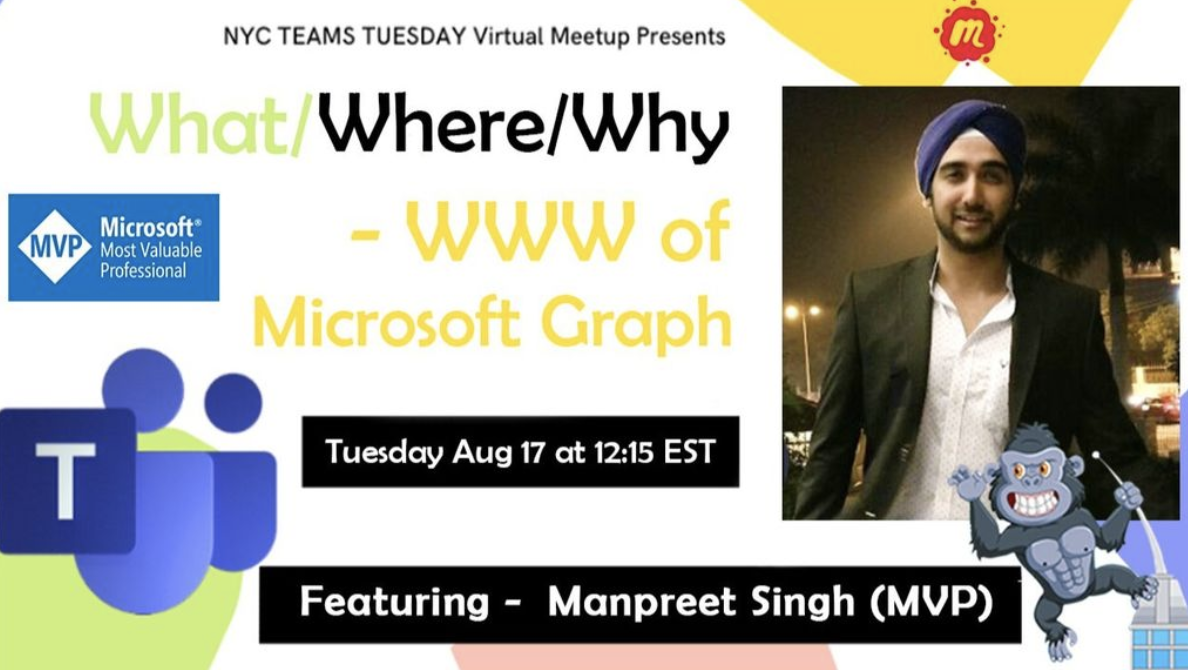 What/Where/Why – WWW of Microsoft Graph
Abstract:
This session will introduce WWW of Microsoft Graph and how important they are for all our applications. We will see the Graph Explorer, PowerShell Modules, APIs and more ways to connect with Microsoft Platforms using Microsoft Graph and understand the architecture of building them.
**& Yes, we will see some cool demos
Bio:
Manpreet Singh
(Architect – Technology | MVP | MCT | MCP | Author | Speaker | Blogger)
Currently working as a Microsoft SharePoint based web application developer in Cognizant as an Associate.
Have trained freshers on SharePoint 2010.
Have extensively worked on SharePoint 2007,2010 and now 2013.
Delivered high quality products while meeting stringent deadlines.
Have Assign, plan and track team activities to meet the schedule and quality of deliverable.
Has Excellent Communication, Presentation and Interpersonal skills.
Ability to learn new technologies quickly and to adopt their architectural applicability in the projects.
Worked extensively in Core Services of Microsoft SharePoint server , c# ,.net and PowerShell
Have received lots of appreciations from Clients, Off & On Shores Managers, Team Leads as well as from my Team for my dedication towards my work.
https://www.linkedin.com/in/manpreethere/
The link to the event: https://bit.ly/3hhBCXT